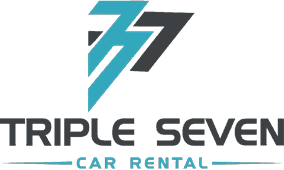 Triple Seven | Corfu Airport Rent a Car | Car rentals from Port
Triple (777) Seven is one of the largest car rental agencies in Corfu with the main goal of offering modern and completely safe cars that will meet your every requirement. We are a family business (father and daughter) located near Corfu Airport (about 5 minutes). The father and owner of the company, Gitsialis Christos has been active in the field of car rental and tourism services for more than 40+ years. The daughter, Gitsiali Angeliki, has a degree in business administration and finance, has been practicing the profession and has been helping the business for the last 4 years.
Our agency's goal is to provide reliable car rentals in Corfu to all its customers, something for which we work hard throughout the season and specifically from April to November. Of course the car rental services we offer are also available during the winter season. We operate 24/7 as well as on holidays. Our very low prices are up to 35% – 40% lower than all other companies while the insurance packages we offer are included in the price and are not charged extra like many companies. This is the reason why thousands of customers who choose us are completely satisfied. After all, your positive reviews are the ones that give us more zeal and passion to continue to serve you in the most excellent way.
Our fleet – Rent a car in Corfu
Our agency offers a wide fleet of rental cars of all types and categories that will meet your every need. Whether you are looking for a small car for the convenience of your movements, or you want a larger van type vehicle, we are able to provide it to you. In particular, in our company you will find a huge range of rental vehicles such as:
Small and economical vehicles
Family rental cars
Van type vehicles, SUV, 4×4 Jeep
Luxury car rentals
In fact, our fleet is maintained according to the highest standards in order to ensure maximum safety on each of your routes. In fact, renting our cars could not be easier, since the process can be done in just a few minutes. Choose your option bellow:
FLEET CATEGORIES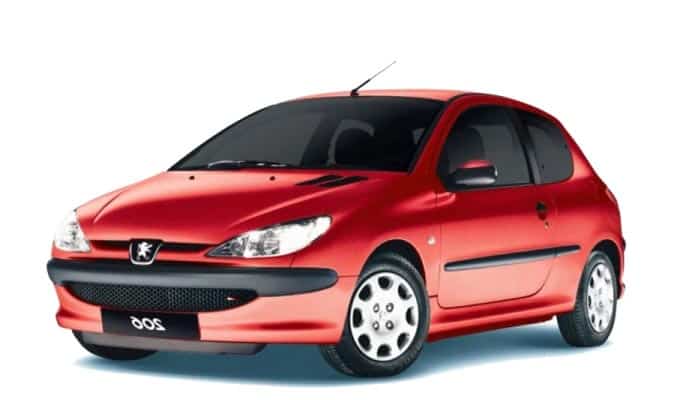 Group A – Mini
Fiat Panda Chevrolet Matiz Suzuki Alto or similar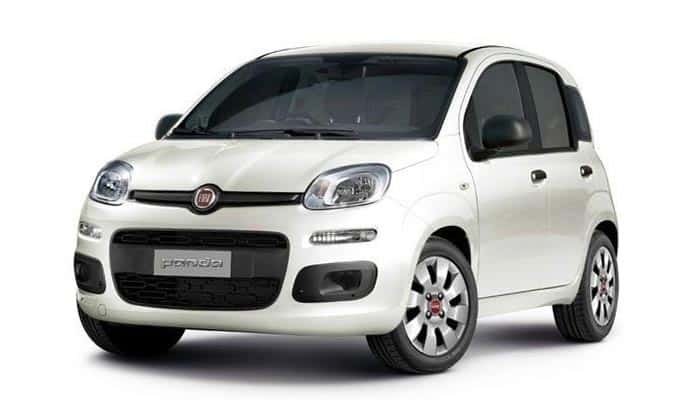 Group A1 – Automatic
Nissan Pixo Peugeot 108 or similar
Group B – Economy
Suzuki Celerio Hyundai i10 Fiat Panda (new) or similar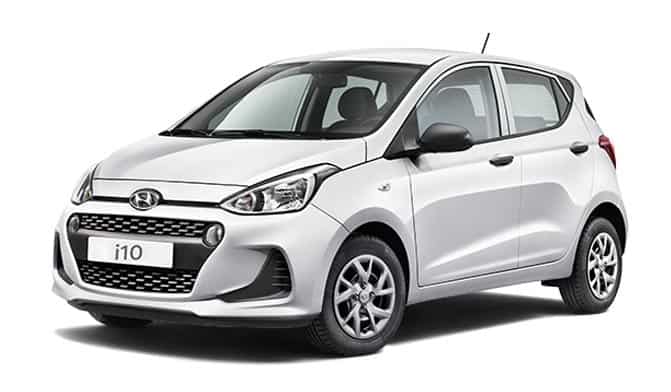 Group B1 – Automatic
Hyundai i10 (A) Fiat Panda (A) or similar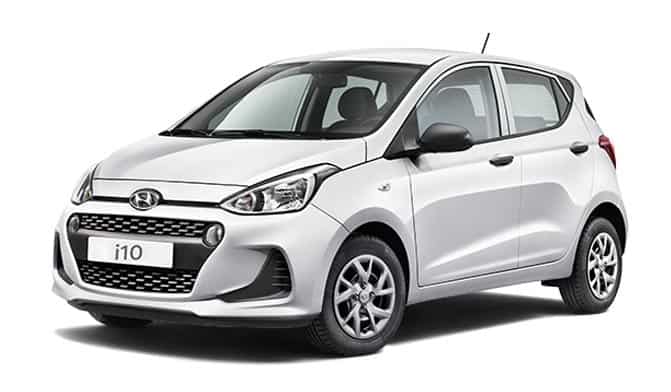 Group C – Compact
Nissan Micra Opel Corsa Seat Ibiza or similar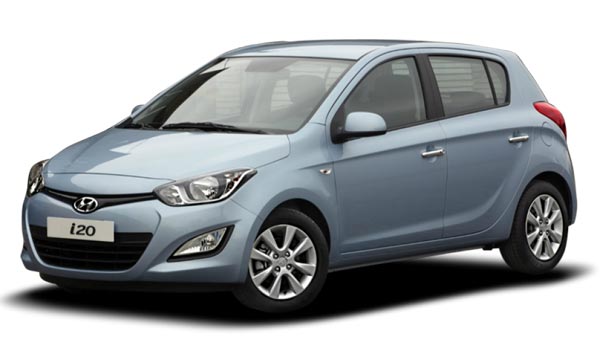 When renting your car, we will take care of transporting you from the airport to our office to complete all the necessary procedures, documents and payment details. Of course, after the delivery of the vehicle we will make sure to transport you immediately and with absolute safety back to the airport in order to catch your flight.
Why Choose Us
There are many reasons to choose Triple (777)  Seven Corfu Car Rentals. Some of them are:
✓ Full Insurance and not open cards
✓ There are no hidden price charges
✓ Online booking without credit
✓ Guaranteed low prices
✓ Pay on arrival, no deposit
✓ 24/7 service and roadside assistance
✓ Free Map of Corfu
✓ 24/7 pick up and drop off services
✓ Choice of driving from the island of Corfu upon request
✓ Insurance coverage for theft or fire
✓ Free Delivery / Collection (at Corfu airport, the port, Gouvia Marina, Go Guvia, Kanoni, Corfu Center, Green Bus Station)
✓ The VAT 24% is included in our prices
✓ Experienced and friendly staff (family business)
✓ Car replacement in case of damage or accident
✓ Easy booking process in 3 steps
✓ GPS system available on request
✓ Immediate booking and payment by card or cash on arrival
✓ Possibility for unlimited kilometers
✓ No commission for credit card payment
✓ No hidden surplus in car insurance
✓ Offers and lower prices for long rental periods
✓ Free cancellation or change at any time
✓ Immediate car rental without a broker
The goal of our company is the absolute satisfaction of our customers. Let the car rental company Triple Seven help you with your holiday plans by providing you with high quality rental cars at the lowest market prices. Delivery and collection of the vehicle at Corfu airport, the port, Gouvia Marina, Gouvia, Kanoni, Corfu Center, Green Bus Station and many other locations on the island.
About Corfu
Corfu is one of the most beautiful islands in Greece, the second largest of the Ionian Islands and one of the first Greek destinations to embrace mass tourism. However, in Corfu you will find much more than the wonderful sun, the enchanting sea and the Greek souvlaki.
The location of Corfu is in the west of mainland Greece and the southern coast of Albania. Its shape is like a sickle, with its concave side facing inwards. A fairly large island which hosts a huge number of tourists every summer. It is no coincidence that one thinks of the wonderful beauty and its unique destinations.
Why rent a car?
Car rental is the best and most popular option used by travelers nowadays when visiting a foreign place. Low-cost airlines have made travel more affordable for more and more people! But what happens from the moment we reach our destination? How do we get there? If you have never had to rent a car for your travels then see below the benefits of renting a car in Corfu Island.
Freedom of movement
While enjoying your holidays, you definitely do not want to worry about bus stops and their itineraries. Also, if you do not have your own means of transportation you have to modify your schedule according to the public transport schedule or use a taxi, adding other costs to your budget. So unfortunately you can't easily improvise, explore the place and enjoy your moments carefree. That's one of the most important reasons to rent a car.
Rental Cars saves you money
You can easily save money by choosing a hotel outside of the city center. With Corfu car rentals that we provide you, saves you from the necessity to book a hotel in the center of the city.
Quality of life
Once the plane lands and you get your suitcases the easiest thing is to find our car rental agency and pick up your vehicle. Then you can go directly to your hotel without any delay. Our Corfu airport car rental services will ensure your immediate and safe transportation without further waiting.
Comfort
A rental car in Corfu gives you the opportunity to visit remote areas, hidden paths and restaurants with a view that would be impossible to discover by bus or taxi. All these special places are usually not accessible by public transportation. And of course, there is nothing better than waiting for your vehicle at the train station or airport. You will also not have to carry your luggage by bus and finally have to cover some walking distance until you reach your destination.
Low travel costs
If you are traveling with children, distant destinations by car are definitely your concern. It may be more convenient if you choose a low cost airline and rent a car from Corfu airport. The long driving hours exhaust both the driver and the passengers and increase the chances of an accident.
TESTIMONIALS

The staff was really kind, nice and clean cars, good prices and of course a high level of safety!!!! I strongly recommend it if you ever find yourself in Corfu without a car.

разнообразие от автомобили в отлично състояние и цени! най-добрият начин да разгледате острова! приятелски настроени хора!!!

Zeer vriendelijk ontvangen en snel geholpen. Scherpe prijs en men doet niet moeilijk. Vriendelijke man!
Een aanrader
What does Corfu car rental include?
Complete insurance package
Collision damage relief (read terms and insurance)

Fire and Theft Coverage

Third Party Liability Coverage

Limited liability supplement
Unlimited Kilometers
You can do unlimited miles at no extra cost. Drive safely and enjoy your vacation.
Free Airport Delivery / Pickup
Free delivery and pick-up of your vehicle is offered at Corfu airport and the port and several more locations.
The required 24% tax is included
All our prices include the required tax to the state.
24/7 Roadside assistance
24-hour roadside assistance, completely free of charge and by telephone (with what's up or viber).
24-hour Helpline
We offer 24/7 Hotline completely free. If you need something we will be happy to serve you at any time.
Road map
We offer you a road map of Corfu completely free of charge.